_about
Artist and media theorist, based in Copenhagen. Received a doctoral degree in Art and Media Theory from University of Arts in Belgrade.
My theoretical research is focused on the problem of media analysis, visual reception and aesthetics of technology. I have been involved in the several international projects focused on the long-distance learning and media literacy.
Member of the curatorial initiative for the promotion of video art - ArtVideoExchange since 2008. I work as a Senior lecturer at Communications for Development department (ComDev), K3, Malmö University.

Apart from that: I'm a passionate fusion-cuisine-leisure-time-cook, a clumsy bicycle-rider, a big fan of European independent film production and of all Tom Waits' and Tuxedomoon albums.
_updates
Anonymous survey about your favorite robots on film
11-07-2013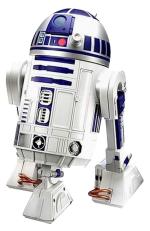 I am doing a research about robots on film. Please feel free to fill out the 
small anonymous 

survey

- all you have to do is to pick 8 favorite sci-fi films from the list!
To complete this 

survey

you need cca. 5 min.
You can find it here:
http://www.surveymonkey.com/s/FLHCV59
Thanks in advance, this is a big help for me!
B.
_more_updates