_about
Artist and media theorist, based in Copenhagen. Received a doctoral degree in Art and Media Theory from University of Arts in Belgrade.
My theoretical research is focused on the problem of media analysis, visual reception and aesthetics of technology. I have been involved in the several international projects focused on the long-distance learning and media literacy.
Member of the curatorial initiative for the promotion of video art - ArtVideoExchange since 2008. I work as a Senior lecturer at Communications for Development department (ComDev), K3, Malmö University.

Apart from that: I'm a passionate fusion-cuisine-leisure-time-cook, a clumsy bicycle-rider, a big fan of European independent film production and of all Tom Waits' and Tuxedomoon albums.
_updates
Research seminar at Lund University: Romance, remix and shared queer identities in YouTube fan videos
15-02-2014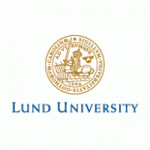 Irene Pelayo and 
Anders Marklund organize a research seminar entitled 'Romance, remix and shared queer identities in YouTube fan videos' at Lund University, Department of Gender Studies. This interesting event will gather researchers from various disciplines: gender studies, film studies, media studies etc. - amongst others, Susanna Paarsonen (one of the editors of the book Pornification: Sex and Sexuality in Media Culture (2007) Oxford New York: Berg, and author of the book Carnal resonance affect and online pornography. (2011) Cambridge, Mass: MIT Press) and Frederik Dhaekens, (author of the book Gay representation, Queer Resistance, and the Small Screen: A reception study of gay representations among Flemish fans of contemporary television fiction. (2011) 
Gent: Academia Press.).

My presentation at this workshop is entitled 'YouTube: Narcissus' mirror or heterotopia?', and will speak about the amateur culture on YouTube, on the trace of McLuhan's statement that 'the [human] agent is the function in the reproduction cycle of machines - sexual organ of the world of machines'. How do we reflect ourselves in this heterotopia?
_more_updates